Beach Babe 🌊
Tips for taking your little one to the beach🌞 
What to bring to the beach?
•Diapers (of course) & wipes
•Swimsuit
•Umbrella
•Bucket Hat
•Docatot or Bopi
•Towel for little bebe
•Organic sunscreen
•Milk on ice as a nice cool down
•Portable fan
•Teething Toys
•Sunglasses
•Granola bars & lots of water for nursing mamas!
I brought his bath so I could wash off any bacteria or anything the ocean may had in it. We just put in his toes but you never know! My cousin found out she was allergic to seaweed for the first time when she was younger by going into the ocean. Pack baby Benadryl just in case. And body and shampoo wash! 
How to get sand off where the sun don't shine lol 🌞 
-BABY POWDER- 
Mama & my little monkey hitting the beach
Coconut oil 🥥  
So it sounds crazy! But Judah is only four months old and they recommend not putting sunscreen on babies 6 months or younger. Coconut oil actually has a little spf, which blocks 75% off UV radiation. 75% protection is about 45 minutes of sun exposure. So that is what I put on him to protect him from the sun. He didn't get burnt at all! But I also had a bucket hat on him and he was under an umbrella. Comment below your thoughts on sun protection for little ones!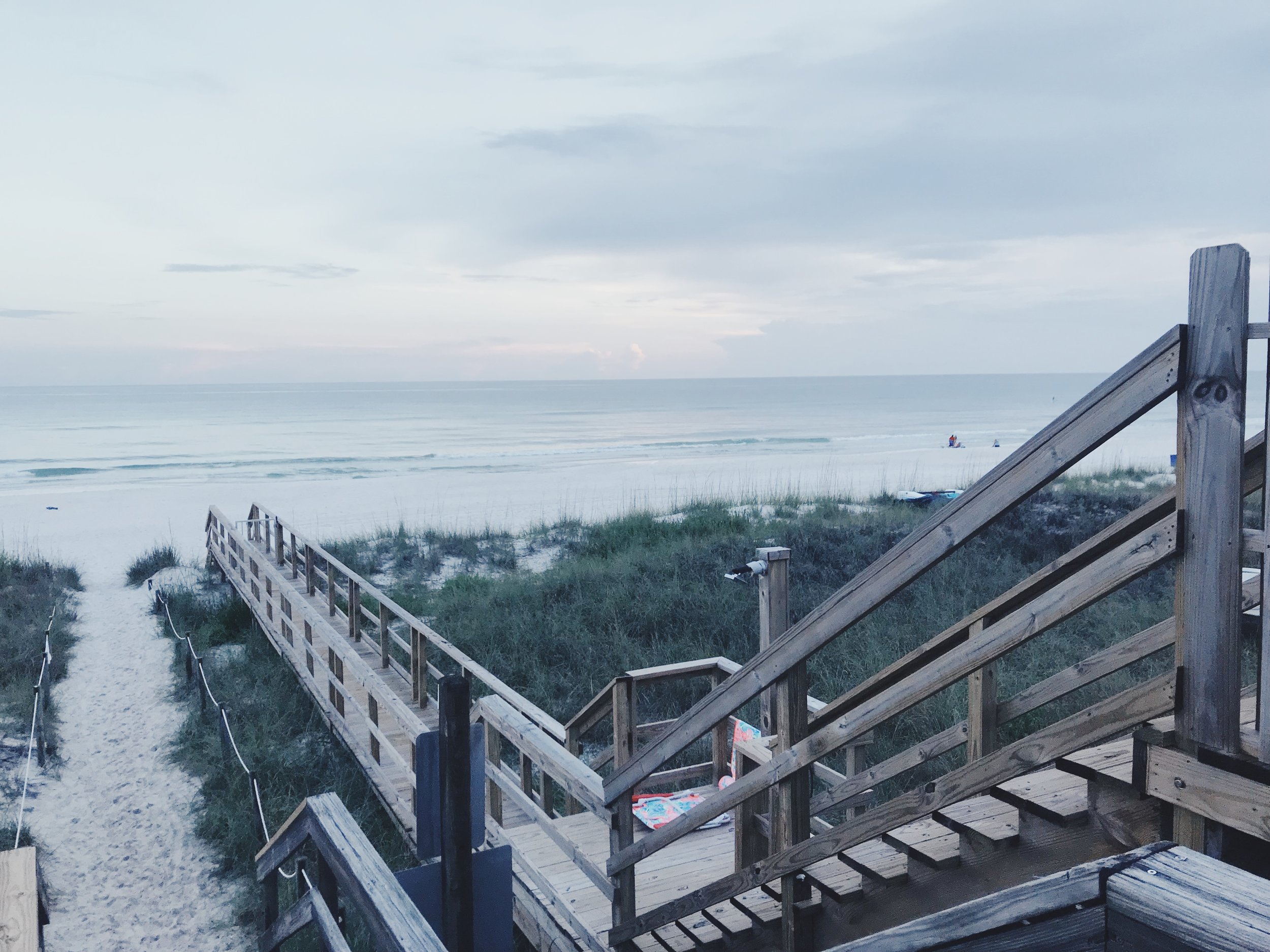 He loved being able to sit up in his bopi!
& napping in his dockatot.  
I love how colorful the beach is and I could stay forever!
So how did my little man like the ocean?! Here's some pictures of his first time going into the ocean.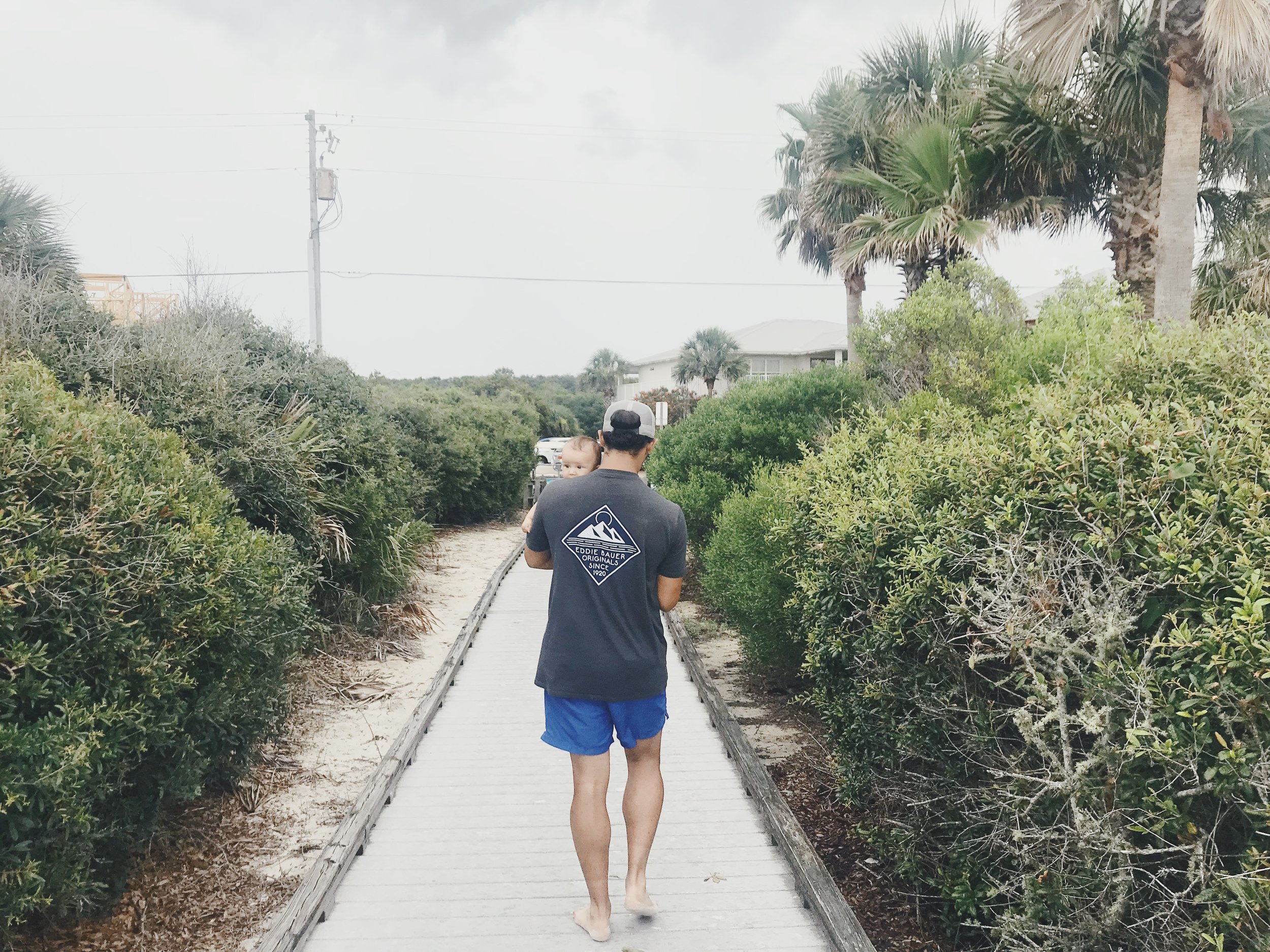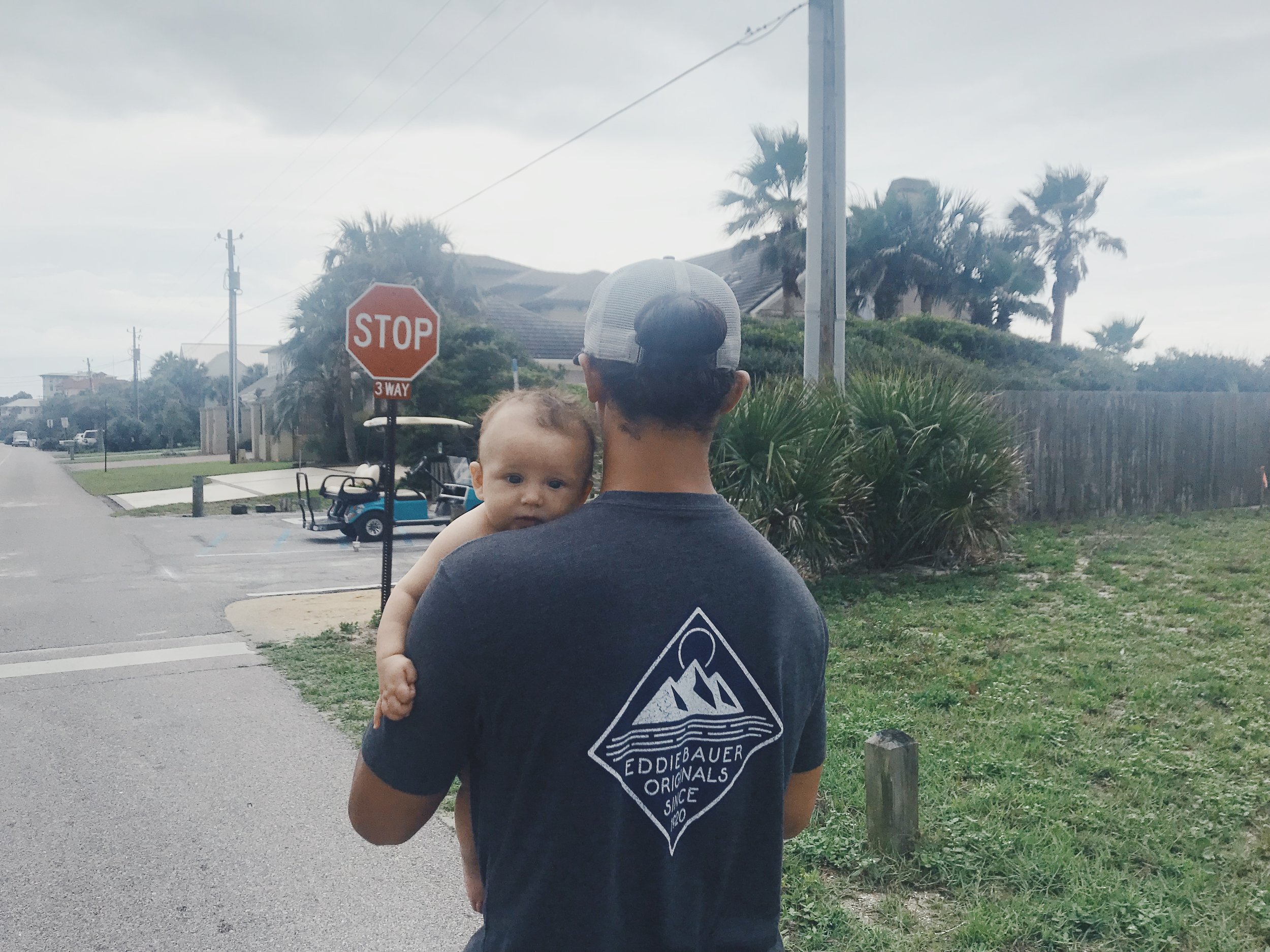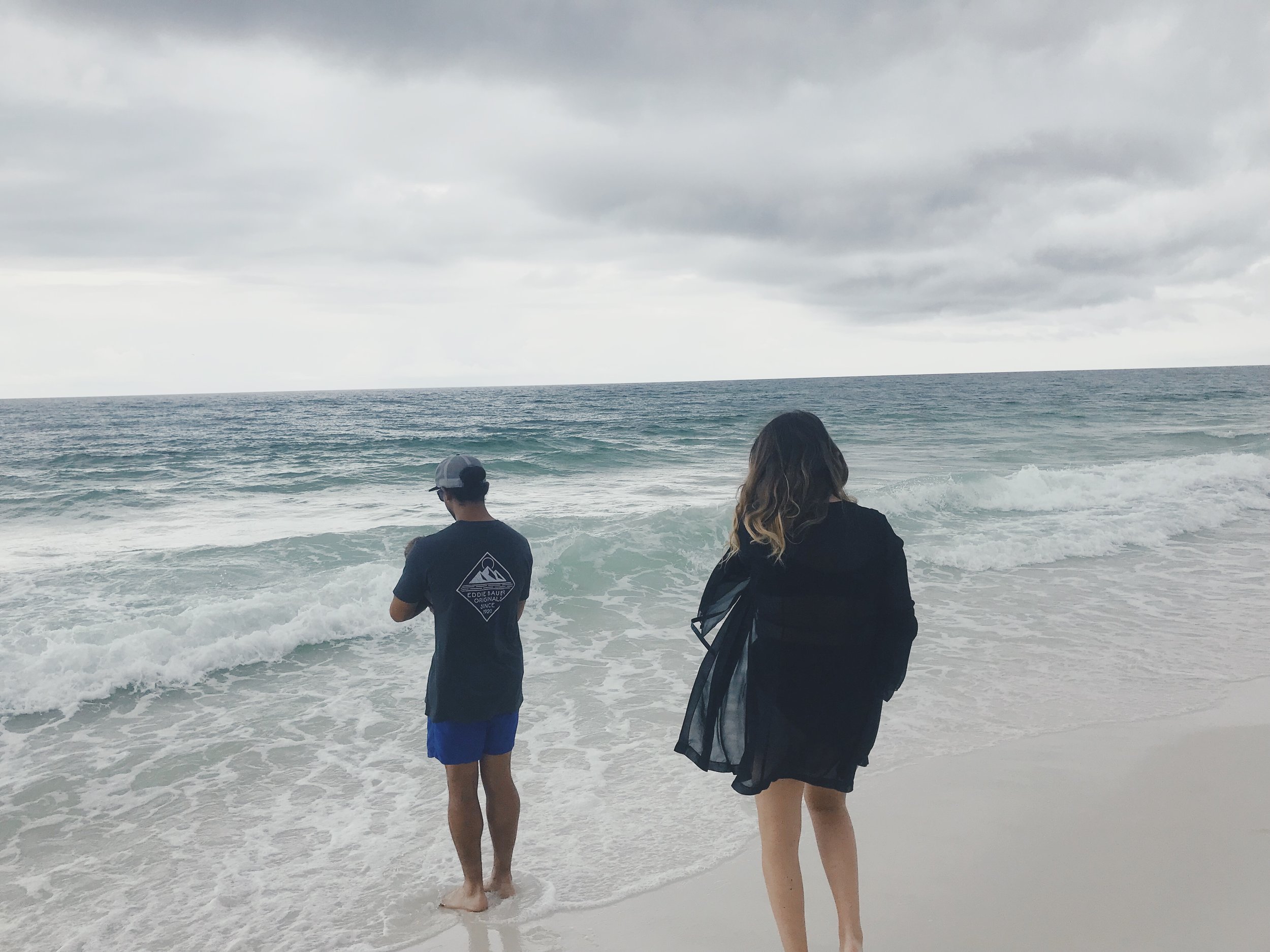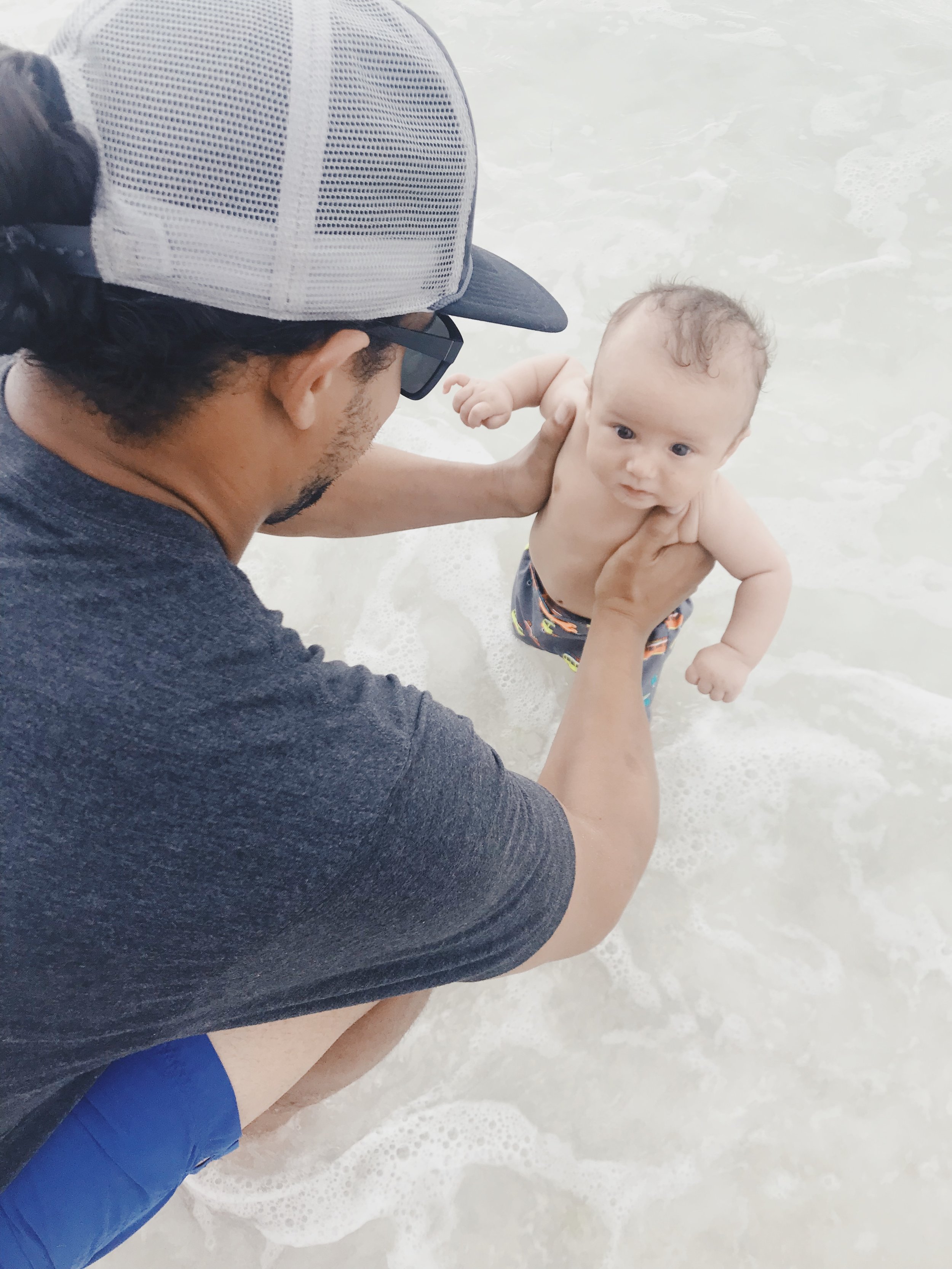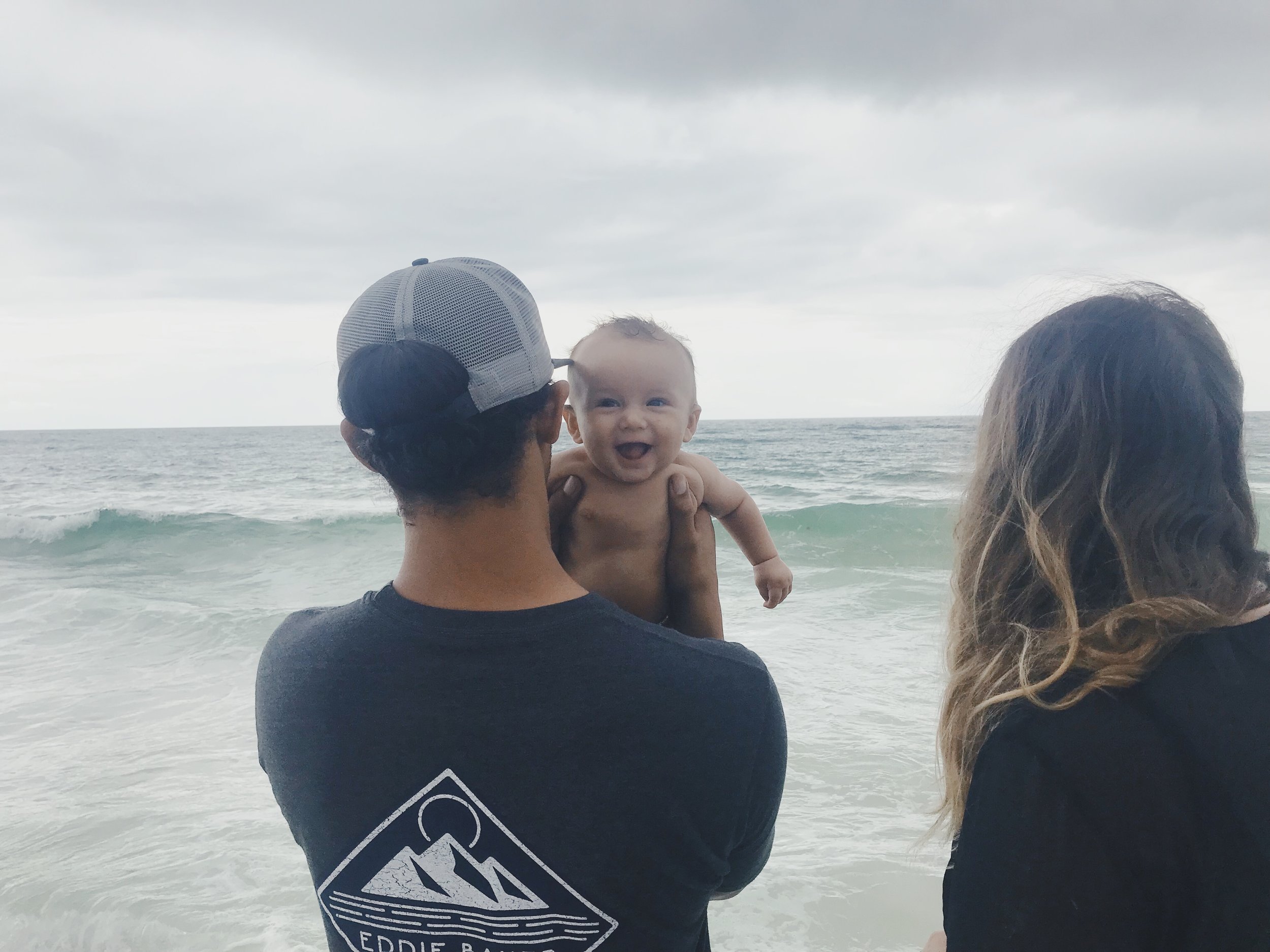 He loves the beach and the sand didn't bother him! He did great putting his toes into the water lol I don't think he knew what to think of the water lol! But it was a fun first and so glad his dad and I were able to share that moment together with him. Momma loves the beach so I am hoping he learns to love it like I do!
It was a trip for the books and I can't wait to go back!
Mamas hat featured in every shot is from Target! Swim suit is from shophippiekids.com (Lewis top)